Inspiring you to create the life of your dreams -
Arkaba Walk, South Australia. Tourism Australia
through bespoke travel and event experiences
Inspiring you to create the life you love
A Walk Into Luxury - Photo Elements Margaret River
through authentic, bespoke experiences
I am passionate about helping you celebrate all of life's special moments in the most authentic way possible! I have recently become a Registered Marriage Celebrant and can help you tell your unique story through a special celebration - whether it's a wedding, vow renewal, baby naming, graduation - or anything that is meaningful to you. Watch this space for a new website coming soon...
Why not celebrate your special milestone as part of a holiday or destination event with friends and family?
I can help you create a journey that incorporates all the things you love. Together we can make your dreams a reality.
Welcome to the Evvoke Bespoke Experiences family – I hope you will discover the richness and rewards of creating your perfect life experiences.
Maria Rampa
Managing Director
Maria Rampa
Managing Director
OUR GUIDES
Gourmet Trekking GuideDelicious food and wine, beaches, mountain ranges, unique wildlife….What more do you want? This Gourmet Trekking Guide to Australia showcases an amazing array of hikes from beaches to mountains to the outback – from easy walking to challenging treks – and from rustic to luxury – some of the best travel experiences you will ever have. Download it for FREE now!
CURATED EXPERIENCES
Travel inspiration, curation and creation serviceLet me inspire you to live your travel dreams. Use my guides, blogs and The Travel Pro book to help you develop your vision and goals, then I can give you ideas and options and help to create a bespoke experience just for you.
OUR SHOP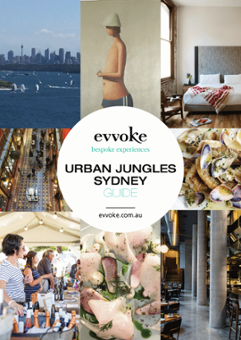 Evvoke Sydney Guide
SALE!! Explore Sydney like a local with this guide that will show you where to stay and play. NOW ONLY $5!!
Add to Cart
Product Description
If you have been to Sydney before or this is your first visit, don't miss out on the latest places to stay, eat and play! Evvoke has you covered with a curated list of all the trendiest and most stylish things to do and see. Keep an eye on our blog for updates, as Sydney is an ever-evolving city of leading-edge restaurants, hotels, bars and activities, and download this guide to keep you on top of the essentials you need to know when visiting this amazing city - whether for work or pleasure!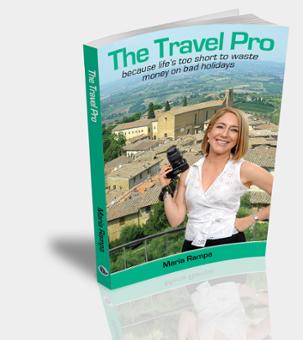 The Travel Pro
Learn how to travel like a pro - because life's too short to waste money on bad holidays! If you love to travel - this book is for you.
Add to Cart
Product Description
Are you overwhelmed by all the travel advice and options and just want to understand how to plan your perfect escape which will fulfill your life's dreams? The Travel Pro offers tips, advice and practical tools to help you understand your travel personality, research, plan and book your dream holiday! Also now available on Kindle.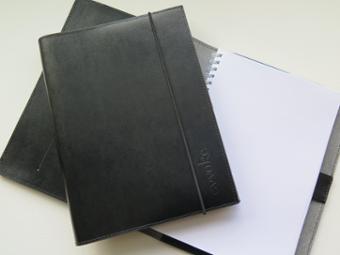 A5 Notebook or Mini i-Pad Cover
Keep track of all your activities with our stylish leather evvoke notebook/mini i-pad cover.
Add to Cart
Product Description
This stylish leather diary or mini i-pad cover is the perfect accessory for your business or leisure needs. Whether you are working in the office, at home, or travelling for work or pleasure, you will always look professional and well attired, while also keeping your notebook or mini i-pad intact.
SHOP ALL PRODUCTS
How Evvoke Bespoke Experiences works
INSPIRATION
By browsing this website, reading the conversations and downloading the Evvoke Bespoke Experiences Travel Guides, you can be inspired to create your dream life through authentic luxury travel experiences. If you are serious about creating a life of travel then grab my book – The Travel Pro – which will show you how to travel with purpose and meaning forever.
CURATION AND CREATION
I can give you access to the BEST TRAVEL DEALS and EXPERIENCES which will open up a world of opportunity! With Evvoke Bespoke Experiences' help, there is no more need to search through hundreds of websites to find exactly what you want – I can give you access to curated and collated travel offers that can fulfill your every need, and if you desire, I can create an authentic luxury travel experience, just for you!
CONVERSATION
By signing up to receive regular Evvoke news, and following Evvoke and Evvoke Lifestyle on social media you can join in the conversation with the Evvoke community. Make a commitment now to create the most memorable and bespoke authentic luxury travel experiences your heart desires. Watch out for regular Facebook Lives, meetups and events!
Evvoke believes in..
Inspiring minds and hearts
Curating authentic luxury travel experiences
Creating authentic connections
The art of conversation
LATEST FROM OUR CONVERSATIONS
SIGN UP TO JOIN OUR CONVERSATIONS
Get the latest travel insight, tips and insights directly to your inbox each week.